Virtual tour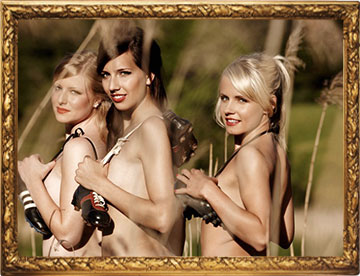 Exhibitions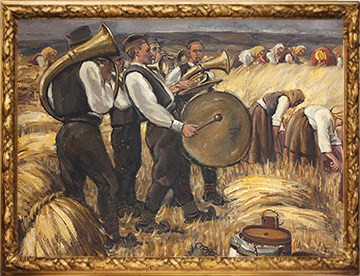 Events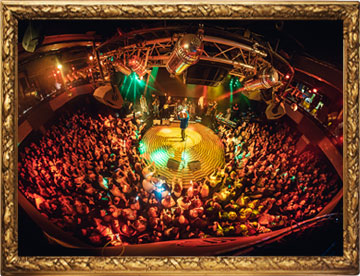 Gallery
Restaurant
© photo by klapper.cz
Food
Personality
Videos
About us
Balkans + Italy = Luka Lu
"Luka Lu is the youngest and finest sister of your well-known Gitanes and the nearly forgotten Dolly Bell. Born in Prague, peaceful and wild, sweet and rebellious, she always harbours two personalities. One inherited from her Italian father, an adventurer and Bohemian, the other from her mother, a calm and simple Bosnian. Lu works in a Malá Strana tavern named 'Luka Lu' after her. Evil tongues say that many cross the Vltava River over to Malá Strana to see her untamed beauty rather than taste the delicious food and wine."
And now seriously:
Luka Lu (Harbour Lu) is a restaurant run by the Djorem family from Sarajevo which cultivates the culinary tradition of a country which sadly no longer
exists – Yugoslavia – and of another without which the European table would be much poorer – Italy...
Therefore at Luka you can choose between continental cuisine dominated by grilled meat dishes typical for Serbia and Bosnia and Herzegovina and seaside cuisine dominated by fresh fish and other seafood typical for the coast of Croatia.
We also thought about those who like pasta and Italy...
It is similar with wine: you can start with Macedonian and the best Serbian wines, carry on with Herzegovinian wine to the wines from the sunny peninsula of Pejlešac... and then along the coastline all the way to Istria...
If that's not enough, try Slovenia or Italy!
We collaborate with small, family-owned wineries which only with the help of the Sun and God fill barrels and bottles with the most important liquid
on Earth after water – wine!
Our guests and at the same time friends praise the interior of our Prague Luka Lu restaurant... When you come over, you can choose where to spend
a pleasant afternoon or evening: at the small street garden, in one of the two lounges or the winter garden; in the gallery-lounge or the larger courtyard garden which ends where the Petřín Park begins...
Naturally we have separate rooms for non-smokers and those who indulge in the habit.
And one more thing – our staff is very artistic: every month a painter or photographer presents his or her works in our gallery, we organize
small as well as bigger concerts...
What else to say... Come over if you haven't yet been to our restaurant; if you have, we trust you will come back.
We simply love guests... and we hope our guests love us.
"Welcome!!!"
Wrote about us
Contact
Restaurace Luka Lu
Újezd 33, Praha – Malá Strana
Tram station HELLICHOVA, n. 12, 20, 22.
Metro A - Malostranská
Provozovatel
LOUKA LU s.r.o. - vedená u Městského soudu v Praze
složka C 122753
Praha 1 - Malá Strana
Újezd 402/33
PSČ 118 00
IČ: 27866661
DIČ: CZ27866661
Opening hours
Monday: ZAVŘENO / CLOSED
Tue - Sun: 12:00 - 22:00
+420 257 212 388 , +420 724 364 004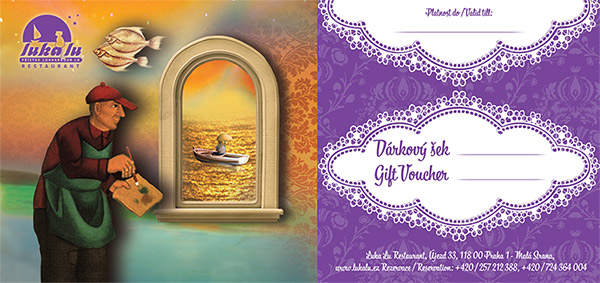 Luka Lu gift voucher with value determined by you.
Opportunity to pleasantly surprise your loved ones!