Virtualna šetnja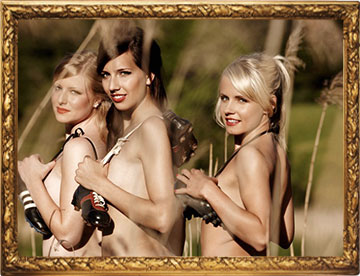 Izložba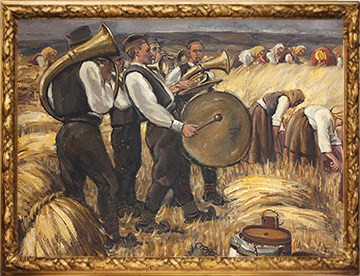 Akcija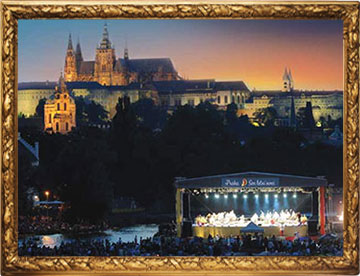 O nama
Balkan + Italija = Luka Lu
"Luka Lu je najmlađa i najbolja među sestrama poznate Gitanes i već pomalo zaboravljene Dolly Bell. Rođena u Pragu, mirna i divlja, mila i prkosna, u sebi stalno krije dve prirode, jednu po ocu Italijanu, avanturisti i boemu, a drugu po majci – mirnoj i jednostavnoj Bosanki. Lu radi u malostranskom restoranu, koji je po njoj i dobio naziv Luka Lu. Zli jezici tvrde da mnogi prelaze preko Vltave na Malu Stranu više zbog njene neobuzdane lepote nego zbog dobrog jela i vina."
A sada ozbiljno:
Luka Lu (Pristav Lu), restoran sarajevske porodice Đorem, gaji kulinarsku tradiciju dveju zemalja: jedne koje, nažalost, više nema - Jugoslavije i druge, bez koje bi evropska trpeza bila puno siromašnija - Italije...
Tako u Luci možete da birate između kuhinje kontinentalne u kojoj dominiraju jela od mesa pripremljena na žaru tipična za Srbiju i Bosnu i Hercegovinu, i primorske u kojoj dominiraju sveže ribe i drugi darovi mora tipični za Hrvatsko priobalje.
Mislili smo i na one koji vole paste i Italiju...
Slična stvar je i sa vinima: možete krenuti sa makedonskim i najlepšim srpskim vinima, pa preko hercegovačkih doći do vina sa sunčanog poluostrva Pelješac... pa tako, uz more sve do Istre...
Ako je i to malo probajte Sloveniju ili Italiju!
Sarađujemo sa malim, porodičnim vinskim podrumima koji samo uz pomoć Sunca i gospodina Boga pune burad a kasnije i flaše posle vode najznačajnijom tekućinom na kugli zemaljskoj - vinom!
Naši gosti a ujedno i prijatelji veoma hvale enterijer našeg praškog restorana Luka Lu... Kada dođete, možete da birate gde ćete provesti ugodno popodne ili pak veče: u maloj uličnoj bašti, jednom od dva salona ili zimskoj bašti; u salon - galeriji ili povelikoj dvorišnoj bašti koja završava tamo gde počinje Petrinjski park...
Naravno da imamo odvojene prostore za nepušače kao i one koji su pušenju skloni.
I još nešto - naš Kolektiv je poprilično umetnički nastrojen: svakog meseca se u našoj galeriji svojim delima predstavi jedan slikar ili fotograf, organizujemo male i malo veće koncerte...
Šta da Vam još kažemo... Dođite, ako niste već bili kod nas; ako ste bili verujemo da ćete dolaziti ponovo.
Mi jednostavno volimo goste... a, nadamo se, da i gosti vole nas.
Dobrodošli !!!
Ako ste zadovoljni, recite to svima. Ako imate neke primedbe, recite to nama.
Bićemo veoma zahvalni ako vaše zadovoljstvo podelite na stranicama Facebook, Google Plus ili Tripadviser.
Pisali o nama
kontakt
Restaurace Luka Lu
Újezd 33, Praha – Malá Strana
Tramvajska stanica HELLICHOVA, č. 12, 20, 22.
Metro A - Malostranská
Provozovatel
LOUKA LU s.r.o. - vedená u Městského soudu v Praze
složka C 122753
Praha 1 - Malá Strana
Újezd 402/33
PSČ 118 00
IČ: 27866661
DIČ: CZ27866661
Radno vrijeme
Po - Ne: 12:00 - 22:00
+420 257 212 388 , +420 724 364 004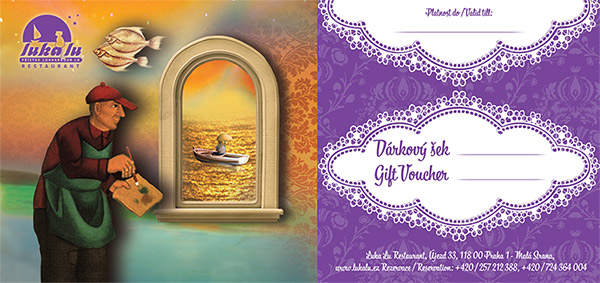 Poklon ček Luka Lu u vrijednosti koju sami odredite.
Prilika da obradujete one koji stanuju blizu Vaseg srca!!!